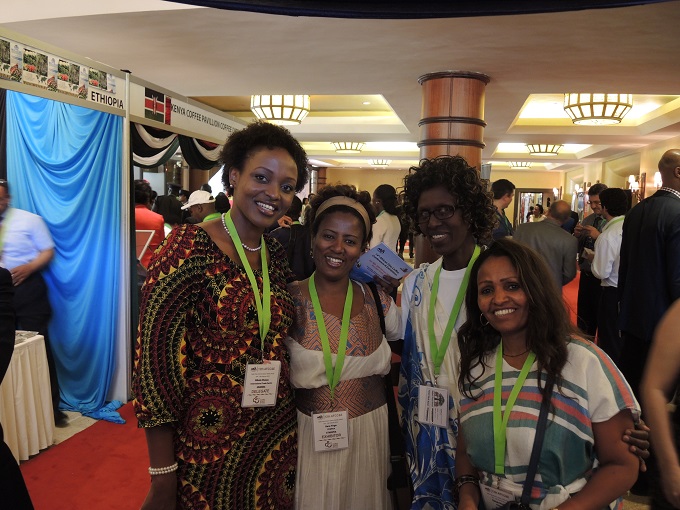 East African women receive preliminary commitments for US$1.6m worth of coffee at the African Fine Coffees Association Conference and Exhibition – See more at: http://www.intracen.org/news/Women-coffee-producers-strike-success-in-Nairobi/#sthash.AJOsROv4.dpuf
The American comedian Jerry Seinfeld once said that 'Coffee solves all … problems in one delightful cup'. That might be an overstatement, but 'delighted' can certainly describe the women coffee producers the International Trade Centre (ITC) helped participate in the African Fine Coffees Association (AFCA) Conference and Exhibition in Nairobi, Kenya.
During the conference, held on 12-14 February, ITC organized more than 100 B2B meetings between women coffee producers from across East Africa and international buyers. These meetings resulted in preliminary commitments for 20 containers of coffee, each weighing in at 18 tonnes, worth an estimated value of US$1.6m.
Visit our new Fair Trade retail store on Amazon.com. Find great Fair Trade Coffee and other gifts and help fair trade producers support their families. Just click on the link below:
http://www.globalmarketplace.com/amazon_store